Classic Western style dishes born from the Meiji era.
Hamburger steak, rice omelet, and hashed beef rice.
Everyday home-cooked meals that are familiar in Japan become extra special dishes when prepared by our chefs at Meiji-no-Yakata.
We insist on adding special local ingredients from Tochigi such as "Yuba" (dried bean curd) and "Kampyo" (dried gourd shavings) to create a unique dish that is outstanding in taste.
We welcome you to come and savor the creations of our skilled master chefs.

Specials
Examples from our menu list
Rice Omelet
---
The rice omelet is the most popular dish on our menu. Its delicate taste prepared by our skilled chefs is hard to reproduce at home. The chicken pilaf with a thick ketchup taste, fluffy eggs, and demi-glace sauce takes a lot of time and effort and everything is perfectly harmonized to create this special menu. We hope that you try the Rice Omelet at least once during your visit to Nikko!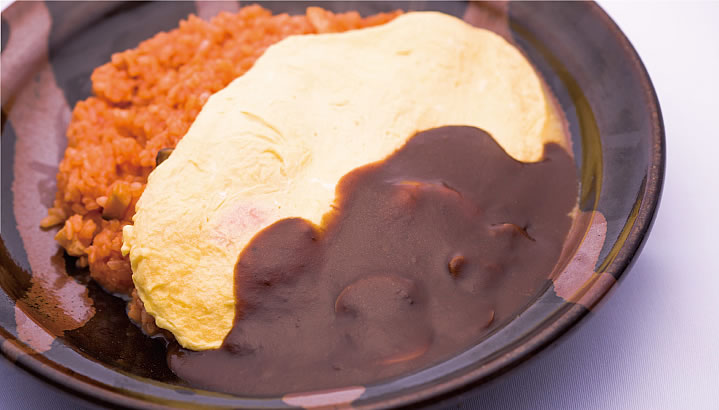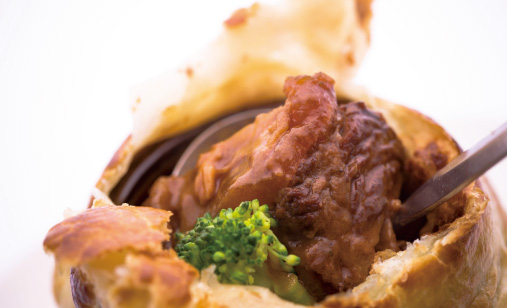 Main menu »
Rice omelets, hamburger steaks, beef stew and meat and seafood dishes that go well with rice.
We believe in the importance of getting these basics right.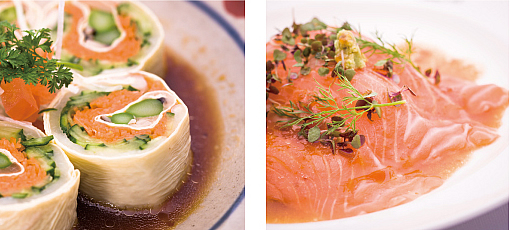 Side menu »
Yuba Salad and Nikko Maitake mushrooms fried with butter.
Made from the freshest, local ingredients that you can only experience here.
Try them with your dinner or as a side item on its own.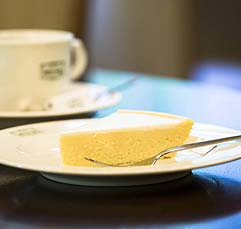 Dessert menu »
All our original desserts are homemade.
Enjoy them with our selected classic drinks.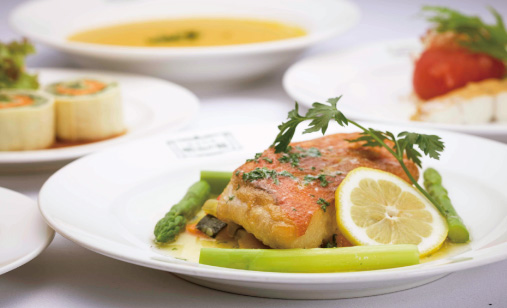 Course menu »
A full course menu featuring a special selection of the best tastes that Meiji-no-Yakata has to offer.

"The mission of a chef specializing in Western style dishes is not to seek out the most expensive ingredients but to spend the extra time and extra effort to create the most outstanding dishes."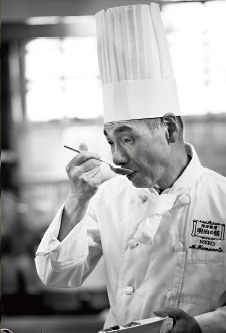 Minoru Yamamoto, Executive Chef
<Biography>
| | |
| --- | --- |
| 1948 | Born in Nikko City |
| 1967 | Graduated from Nikko High School. Joined Kanaya Hotel |
| 1971 | Joined Nikko Lakeside Hotel |
| 1977 | Joined Nikko Sougyou Co., Ltd. Head chef, Meiji-no-Yakata |
| 1979 | Studied Shojin cuisine under Soken Shishikura, head of Yojo-Shinryu |
| 1985 | Director, Executive Chef |
| 2003 | President, Tochigi Branch, All Japan Chefs Association |
| 2004 | Received the Minister of Health, Labor, and Welfare Award |