Steak house Mihashi Menu

Recommended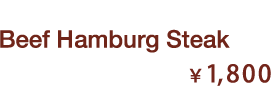 Authentic hamburger steak with 100% quality beef.
Popular items that have been loved for many years.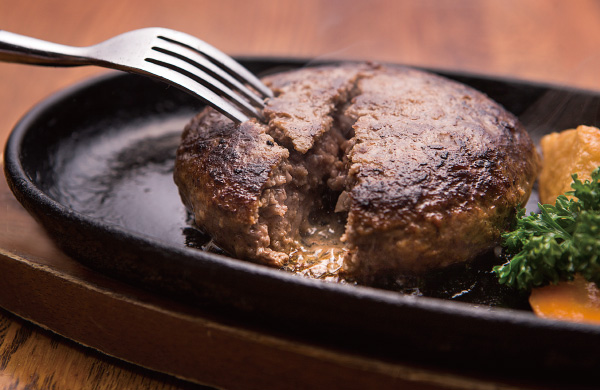 * Consumption tax not included.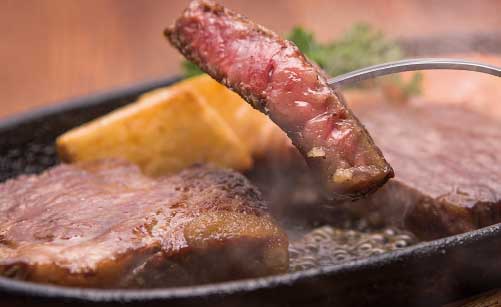 Main Menu
Take a huge bite and fully savor the steak. This is what we call "Mihashi's style" and this is the way we want you to enjoy our steaks.
Mihashi is one of the few steakhouses in Tochigi Prefecture to serve the premium "Tochigi Wagyu". We also recommend our authentic marbled black-hair Wagyu steak as well as dishes from our seafood menu.
-Photo: Sirloin steak-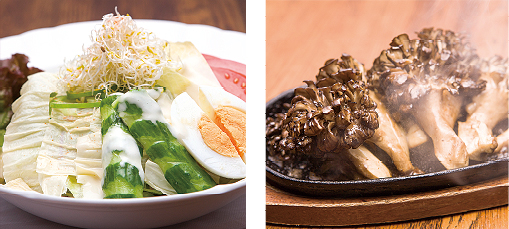 Side Menu
Our appetizers are as good as our steaks! We have appetizers including a salad with "yuba" - a specialty of Nikko as well as a variety of delicious soups. We also highly recommend the "Nikko Maitake Mushroom" dish made from rich, meaty mushrooms specially grown by our affiliate company, the Nikko Mushroom Farm.
-Photo: Yuba salad and Nikko Maitake Mushroom dish-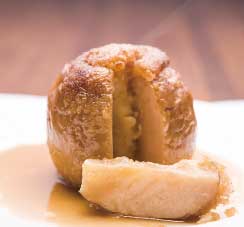 Drink and Dessert Menu
Cheesecake "Nirvana" and all the other special desserts served by Mihashi are dynamic and full of volume.
-Photo: Caramelized baked apple, highly recommended!-
Course Menu
Tochigi Wagyu and steak full course menus
In addition to our steak, we also have a set course menu where you can select from a variety of seafood items. A more casual Japanese style steak set is also available.
-Photo: Japanese style steak set-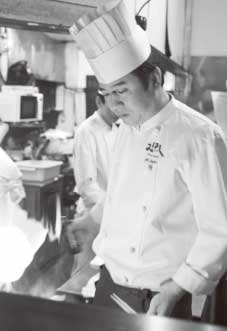 Kouji Ishii, HEAD CHEF
We strive to create a restaurant where our guests can experience new discoveries and feel surprised and impressed every time they visit, all while respecting tradition. The comfortable ambience of our restaurant is reminiscent of the good old Showa era, and the service we provide to our customers comes from the heart. We welcome you to come and sit back, relax and enjoy yourselves while watching and listening to the sizzling hot iron plates. Bring your appetite as we eagerly await your visit to the Mihashi restaurant.